The times they are a changin.
In October of 2018, Canada became the second country in the world to legalize marijuana, causing for amendments to the Residential Tenancy Act. The new Cannabis Control and Licensing Act, (CCLA) now permits Canadian homeowners to grow up to 4 plants anywhere on their property for personal use.
However – Growing Cannabis in the Home has its Setbacks

It has been popular practice for lenders to not lend on a property that has been used for growth of cannabis. Generally in the past, even one plant grown on a property may have resulted in it becoming blacklisted, making the property very difficult to mortgage. Lenders are also required to inform CMHC and the insurance companies.
As of yet, most lenders and insurers have said that they are still against growing in the home and are not looking to change their policies. Additionally, lenders have been steadfast to say that if one plant was shown to be there before legalization, it would again be considered an illegal grow-op and be unmortgageable.
That said, it only make sense for some homeowners and renters to want to take advantage of the legality of growing their own pot.

Clarifying the The Cannabis Control and Licensing Act

The CCLA amends the Residential Tenancy Act by adding a section to clarify the effect that legalization will have on residential tenancy agreements as they relate to smoking and growing marijuana on rental properties. To reiterate, under federal legislation adults can now grow up to 4 plants per household from seeds bought from licensed cannabis retailers.
Based on the rules in rental agreements or condominium bylaws, Renters, condo-dwellers and those who live in multi-family dwellings may not be allowed to grow cannabis in their homes. The CCLA states that any lease entered into before October 17, 2018 already prohibits the growth of cannabis in a home. If a lease has been entered into after October 17, 2018, it must specifically state that the tenant cannot grow cannabis.
Landlords, renters and condo boards should make sure to educate themselves on the options available to them.
Resources:

In Conclusion 
Currently, it is probably best to hold off on the growth of any cannabis. It's too soon to know what the effects of future financing will be and most likely several months before lenders will begin to change their policies. Landlords should remain vigilant and remind their tenants not to grow cannabis just yet.
Would you like to learn about how cannabis legalization may affect your mortgage? Connect with me anytime to a chat!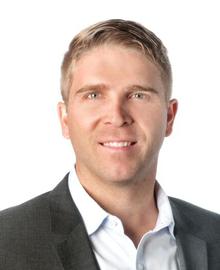 Mortgage Consultant
780.756.7457
← Older posts
Newer posts →
We'd love to talk to you! Give us a call or drop in for a visit.
Ready to apply? Fill out our application form to get started.
Apply Online Now
Oops! We could not locate your form.
×