Monthly Archives: November 2018
The times they are a changin.
In October of 2018, Canada became the second country in the world to legalize marijuana, causing for amendments to the Residential Tenancy Act. The new Cannabis Control and Licensing Act, (CCLA) now permits Canadian homeowners to grow up to 4 plants anywhere on their property for personal use.
However – Growing Cannabis in the Home has its Setbacks

It has been popular practice for lenders to not lend on a property that has been used for growth of cannabis. Generally in the past, even one plant grown on a property may have resulted in it becoming blacklisted, making the property very difficult to mortgage. Lenders are also required to inform CMHC and the insurance companies.
As of yet, most lenders and insurers have said that they are still against growing in the home and are not looking to change their policies. Additionally, lenders have been steadfast to say that if one plant was shown to be there before legalization, it would again be considered an illegal grow-op and be unmortgageable.
That said, it only make sense for some homeowners and renters to want to take advantage of the legality of growing their own pot.

Clarifying the The Cannabis Control and Licensing Act

The CCLA amends the Residential Tenancy Act by adding a section to clarify the effect that legalization will have on residential tenancy agreements as they relate to smoking and growing marijuana on rental properties. To reiterate, under federal legislation adults can now grow up to 4 plants per household from seeds bought from licensed cannabis retailers.
Based on the rules in rental agreements or condominium bylaws, Renters, condo-dwellers and those who live in multi-family dwellings may not be allowed to grow cannabis in their homes. The CCLA states that any lease entered into before October 17, 2018 already prohibits the growth of cannabis in a home. If a lease has been entered into after October 17, 2018, it must specifically state that the tenant cannot grow cannabis.
Landlords, renters and condo boards should make sure to educate themselves on the options available to them.
Resources:

In Conclusion 
Currently, it is probably best to hold off on the growth of any cannabis. It's too soon to know what the effects of future financing will be and most likely several months before lenders will begin to change their policies. Landlords should remain vigilant and remind their tenants not to grow cannabis just yet.
Would you like to learn about how cannabis legalization may affect your mortgage? Connect with me anytime to a chat!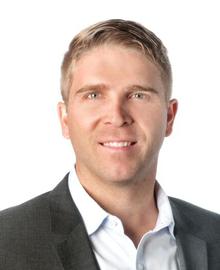 Mortgage Consultant
780.756.7457
Global News claims Canada's stricter mortgage rules are, "forcing more homeowners to borrow from so-called private or alternative lenders, often at sharply higher interest rates than would be available through a bank."
Find out some of the risks Global News has outlined about borrowing from a private or alternative lender – Learn more by visiting: https://globalnews.ca/news/4616394/private-mortgage-lenders/
CBC states that the Canada Mortgage and Housing Corporation, (CMHC), says, "it expects economic indicators like income and employment to continue to help support demand for housing starts, but these fundamentals are anticipated to slow down to a more sustainable pace."
Rising mortgage rates are also expected to affect the demand for housing and the resale market.
"By 2020, CMHC anticipates demand will continue to shift toward relatively less expensive housing options like apartment condominiums versus higher-end single-detached homes," says CBC.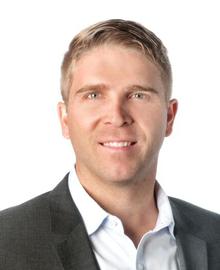 Ron Lefebvre, AMP
Mortgage Consultant
780.756.7457
"Homeowners with variable mortgage rates have seen their rates rise over the past year as the Bank of Canada has raised its key interest rate target four times," says the CBC.
If you have a variable-rate mortgage you may be considering making the switch to a fixed-rate mortgage. However,  a current fixed-rate mortgage will probably have a higher rate than your current one and if you make the switch and rates don't continue to rise, you could end up paying more in interest.
The CBC quotes, "You shouldn't be making your decision based on the outlook for interest rates that you're reading in the newspaper, you should be making it on your own situation, your own personality, how it works with your overall financial plan." – Scott Evans, financial planner at BlueShore Financial in North Vancouver, B.C.
Interested in learning more?
Visit: https://www.cbc.ca/news/business/mortgage-interest-rates-1.4868144
Click here to book a no-obligation chat with PureMortgage to discuss your mortgage options: https://calendly.com/ronlefebvre
Mortgage Consultant

780.756.7457
Bank of Canada increases key rate
As many economists expected, the Bank of Canada announced today that it is increasing the overnight rate .25 per cent, noting that the "policy interest rate will need to rise to a neutral stance to achieve the inflation target." As for the pace of future rate increases, the Bank will take into account how the economy is adjusting to higher rates, household debt levels, and global trade policy developments. The next rate-setting day is Wednesday, December 5th.
Homeowners with variable-rate mortgages will see their rate increase along with a possible modest payment increase. Lines of credit will be similarly affected. Get in touch if you have a variable-rate mortgage and have questions about your mortgage strategy and whether you should lock in or not.
Make sure you have confidence in your mortgage plan. It's very important to work with an experienced professional who knows the right questions to ask to assess your situation and provide the direction you need to save money over the long term. You'll also save yourself a lot of time and stress!
We regularly receive short-term rate promotions that are not posted online, which means our rates change frequently. Please contact us for these unpublished rate specials.
| | | |
| --- | --- | --- |
| Terms | Posted Rates | Our Rates |
| 6 MONTHS | 3.14% | 3.10% |
| 1 YEAR | 3.34% | 3.19% |
| 2 YEARS | 3.74% | 3.19% |
| 3 YEARS | 3.89% | 3.29% |
| 4 YEARS | 3.94% | 3.64% |
| 5 YEARS | 5.59% | 3.49% |
| 7 YEARS | 5.80% | 3.59% |
| 10 YEARS | 6.10% | 3.94% |
Insured mortgage rates, subject to change. Conventional and refinance rates may be higher.
Some rates may not be available in all provinces. Consult a local Invis professional for more information. OAC. E&EO
| | |
| --- | --- |
| Prime Rate | 3.70% |
| 5 yr variable | 2.60% |
Crunch the numbers and explore different scenarios with our website calculators.